Become an inventor in just six weeks!
Invent@SU helps transform undergraduate students into inventors as they design, prototype and pitch original devices.
Students learn about design, ideation and intellectual property, then conceive an original invention, prototype the invention and refine it in response to weekly feedback from diverse audiences of guest evaluators.
The program is open to all undergraduate students who have not previously who have not previously entered their invention idea in another business plan or entrepreneurship competition.
In addition to 3 teams being awarded cash prizes, students will receive:
A $2,200 stipend
A $1,000 budget per team for project materials
Guidance from expert consultants and evaluators
Access to laser cutters, 3D printers, a machine shop, and professional machinists
Assistance with a provisional patent application
Daily lunch, coffee, and snacks
---
2023 Winners

First Place – Rising Cane
Jack Sipperly
Nathaniel Paradis
Hunter Mcelhinney
Zachary Starr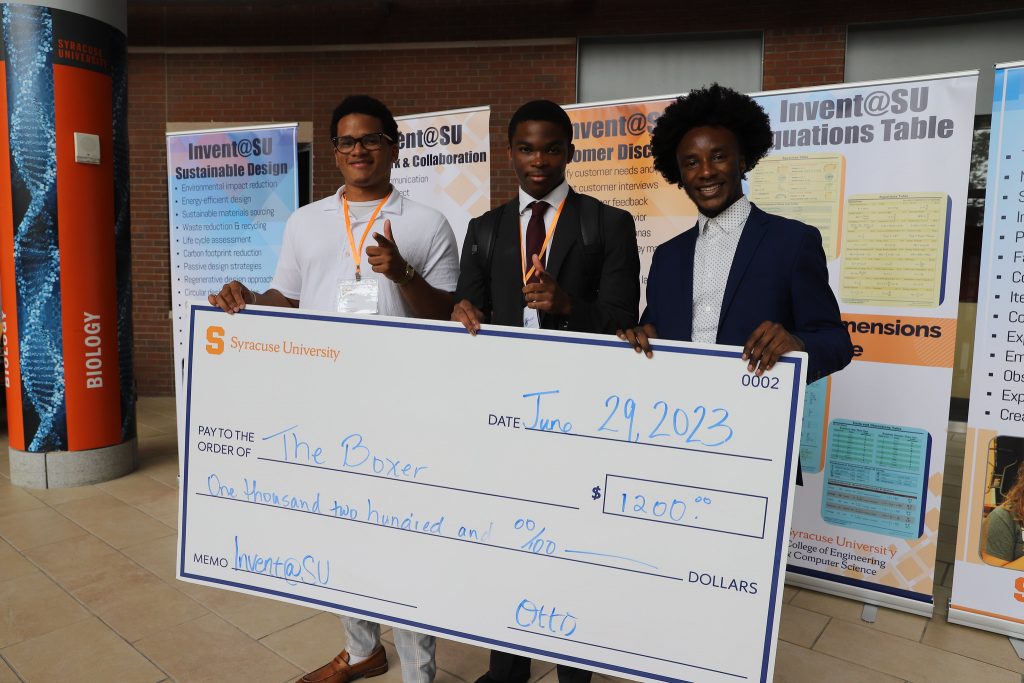 Second Place – The Boxer
Ethan Yankey
Adedeji Oyefeso
Gabriel Fatade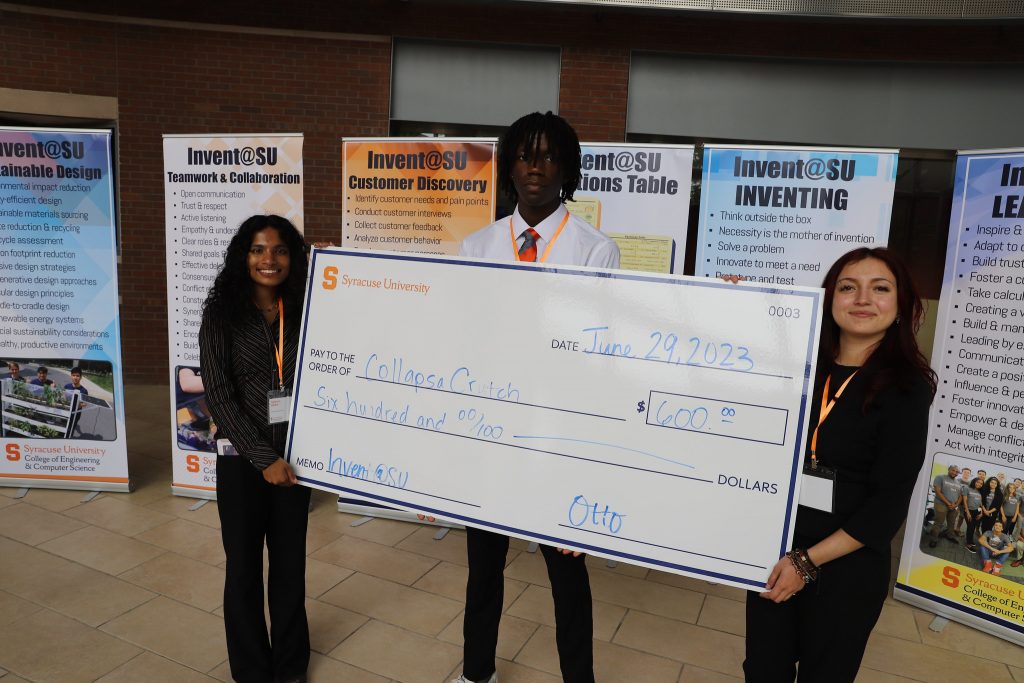 Third Place – Collapsa Crutch
Saimun Uddin
Seydou Diao
Sophia Ameneyro