Invent@SU helps transform undergraduate students into inventors as they design, prototype and pitch original devices.
Students learn about design, ideation and intellectual property, then conceive an original invention, prototype the invention and refine it in response to weekly feedback from diverse audiences of guest evaluators.
The program is open to all undergraduate students who have not previously who have not previously entered their invention idea in another business plan or entrepreneurship competition.
For Summer 2021, Invent@SU will run from Monday July 5th to Friday August 13th on the Syracuse University campus.
In addition to 4 teams being awarded cash prizes, students will receive:
A $1,500 stipend
A $1,000 budget per team for project materials
Guidance from expert consultants and evaluators
Access to laser cutters, 3D printers, a machine shop, and professional machinists
Assistance with a provisional patent application
Daily lunch, coffee, and snacks
---
2019 Winners
SU Campus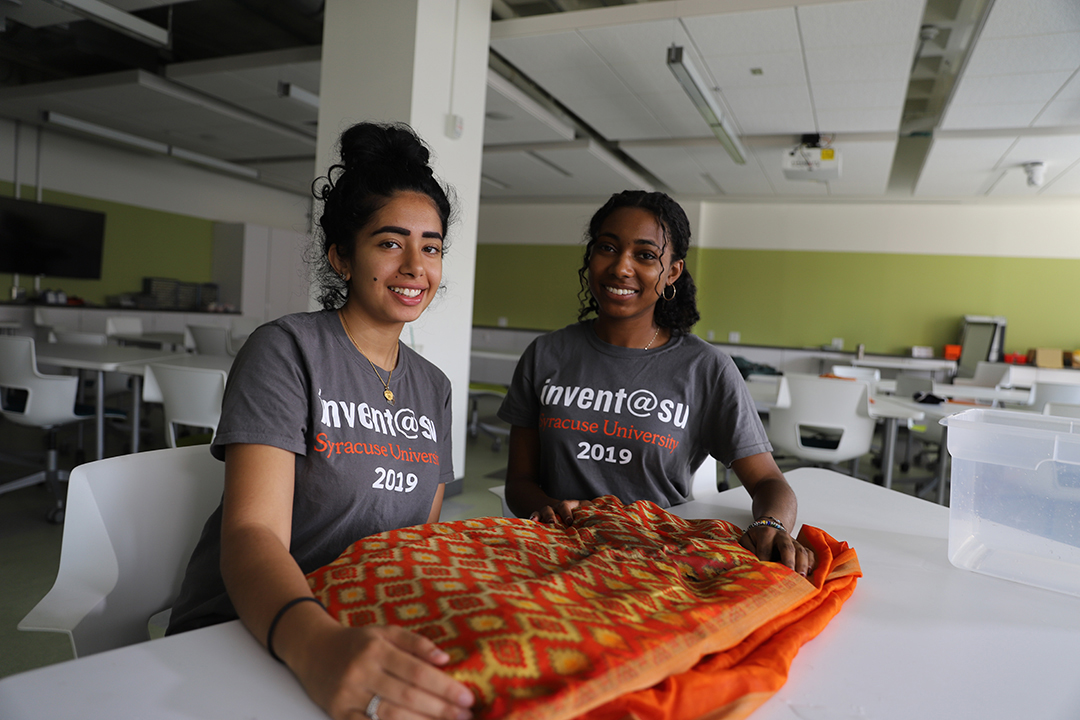 SU Campus – Summer 2019 PAANI is an advanced water filtration system built into a traditional sari cloth.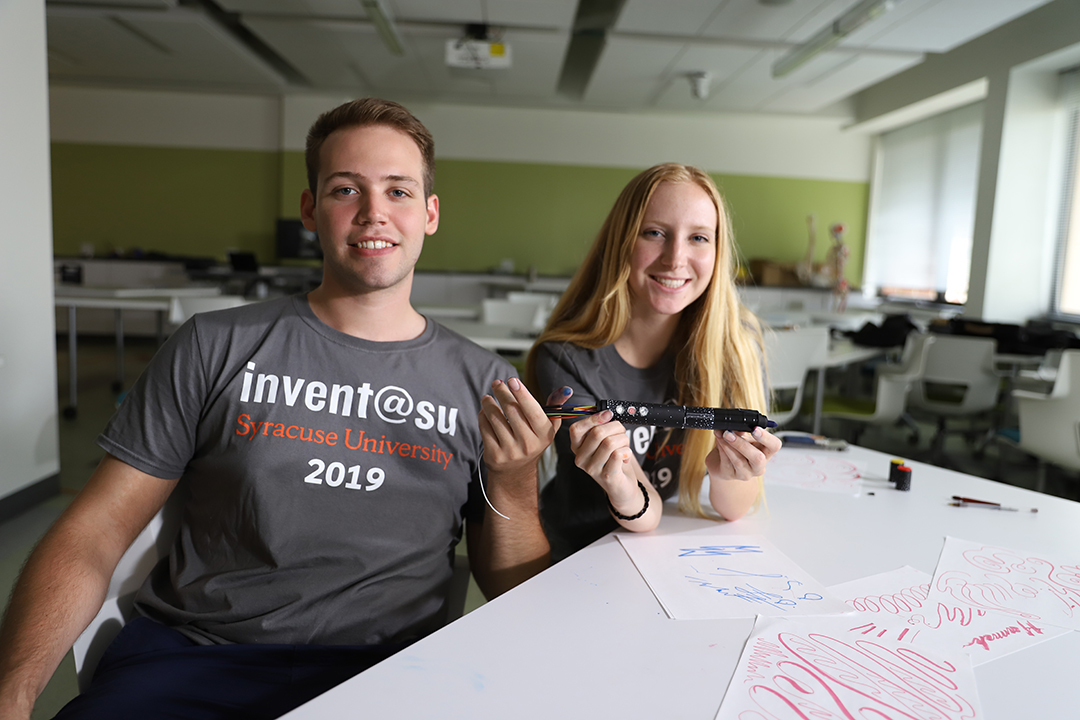 SU Campus – Summer 2019 Mystic Marker allows you to make music as you draw.
NYC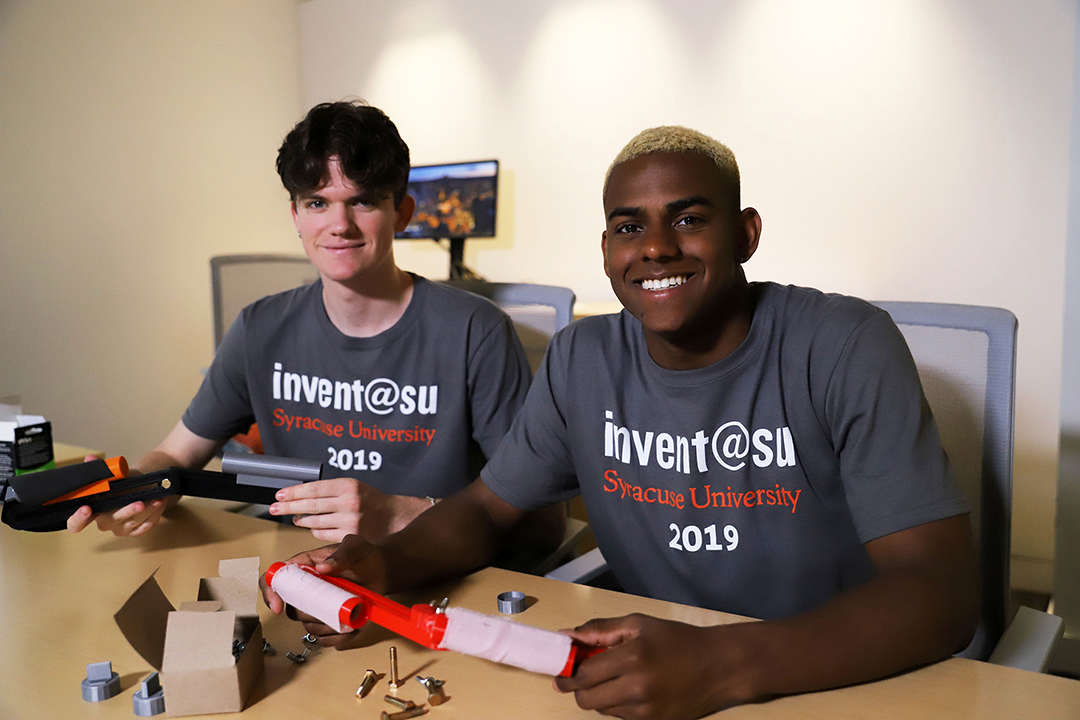 Porta-Splint is a portable and collapsible emergency splint system so you can be medically prepared for any outdoor environment.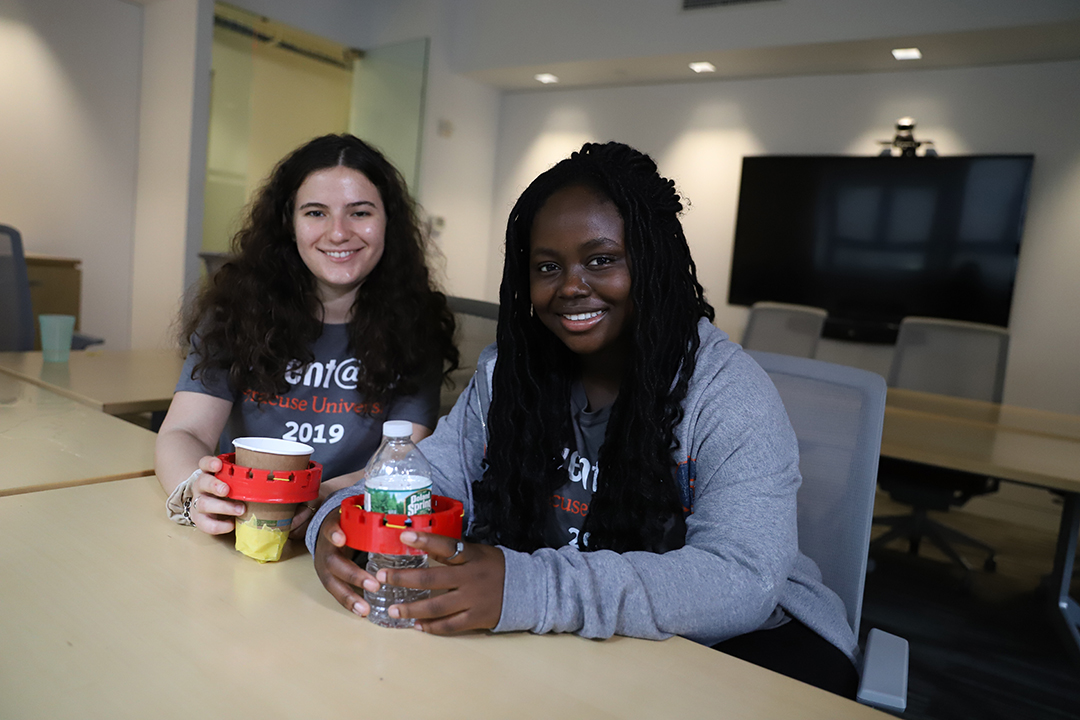 Treminate is a device to manage hand tremors while drinking from a cup or bottle.